The forest is a magical and mysterious place teeming with life from dawn to dusk.
Day & Night: Rainforest challenges perceptive children of all ages to explore life in various rainforest locations at different times of day. The book construction consists of a large concertina fold format, 214 x 334 mm (folded out length 1.4 m). There are two large 7 panel panoramic scenes (printed double-sided), the first showing the vibrant rainforest during the day; the second shows an active rainforest at night. 
By means of detailed and absorbing illustrations and interactive elements, like that of a Wimmelbook, this epic activity book challenges the reader to find specific objects in a jungle of amusing distractions. There are over 200 different animal and plant species featured across the pages. The construction of the book complements the explorative aspects aiming to fascinate and entertain young readers.
Day & Night: Rainforest won at the
Irish Design Awards in 2018
in
Best Illustration Publishing
category.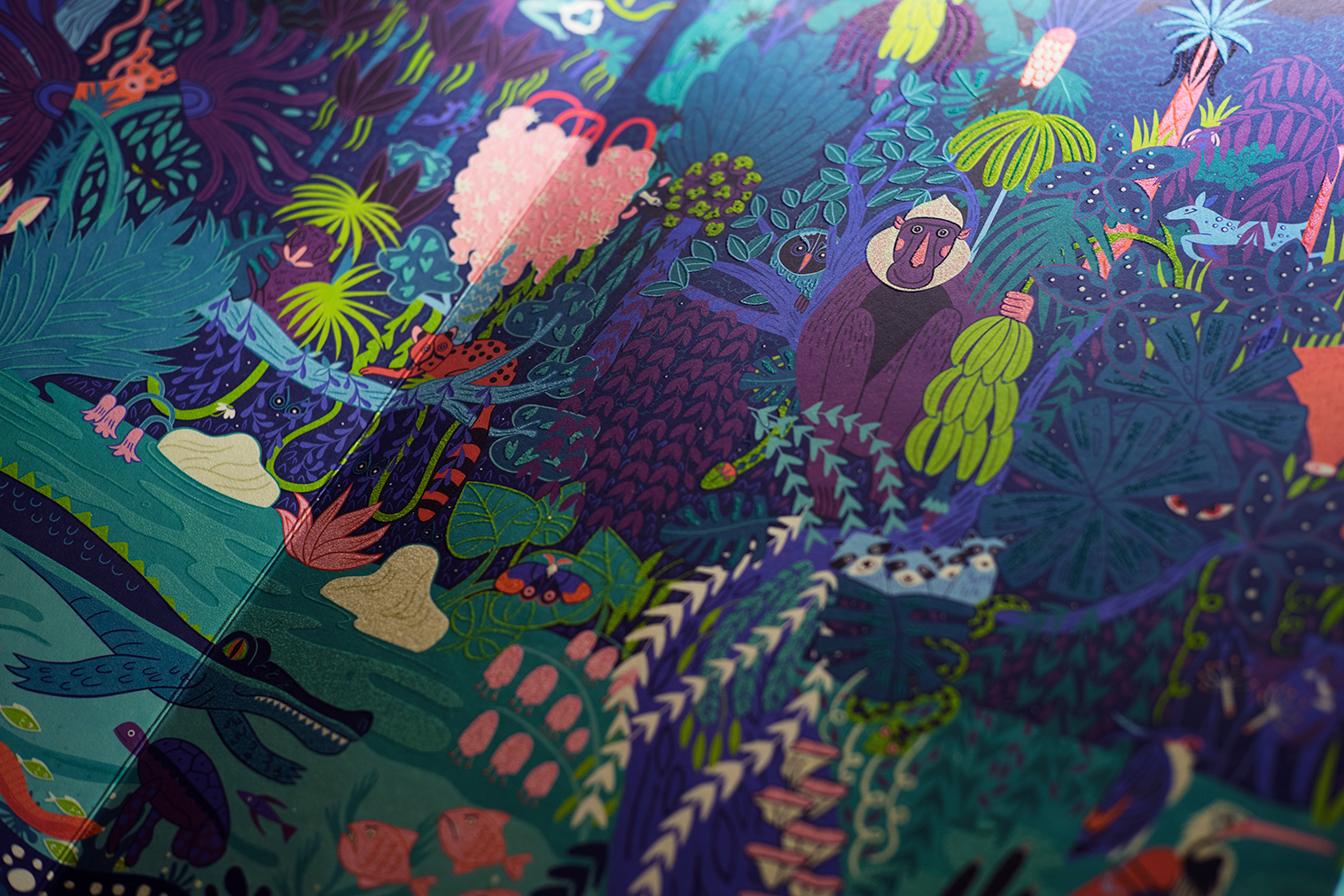 Published by VICTION-VICTION, 2018  -  Illustrator: Paula McGloin
Specs: 214 x 334 mm (folded out length 1.4 m)  - Format: Concertina book, 7-panel panoramic scenes (double-sided)
Language: English -  For Ages 4+
​​​​​​​